Artesia Naples Harborview Design
Posted:
Artesia Naples Harborview Design
The Harborview design is among Garden Villa category of homes available in the Naples community of Artesia. This two-story single-family home provides three bedrooms, three bathrooms, a two-car garage and almost 2,947 square-feet of total living area. Interior nuances includes a spacious living room, kitchen, dining room and laundry located on the first floor. There's also an expansive, yet private, courtyard. The bedrooms are located on the second floor. Residents will appreciate how the master's suite has been complemented with an exceptionally large master's bath as well as generous-sized walk-in closet. The Artesia Naples Harborview design is available in two distinctive elevations, and prices start from $305,990.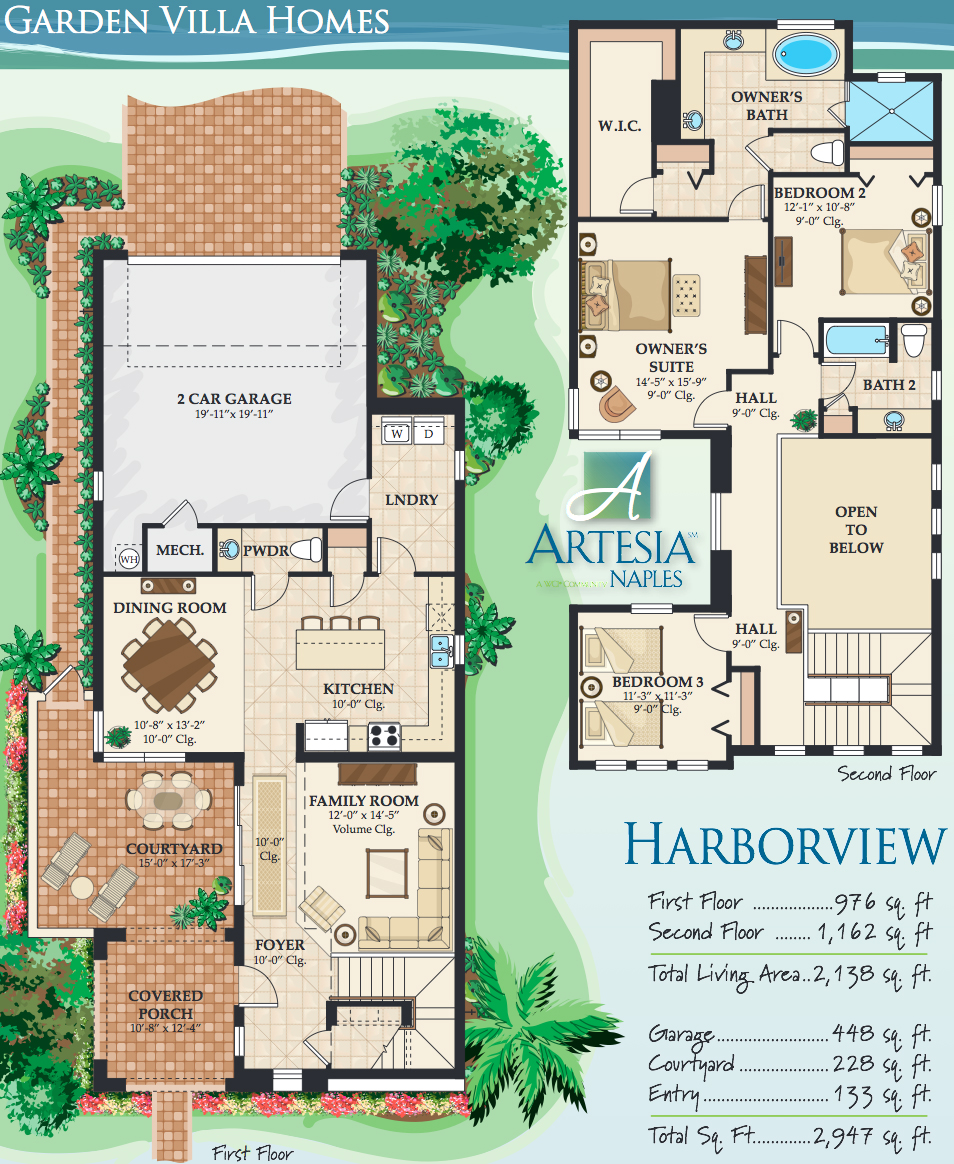 Register to receive more information about Artesia by clicking here