Artesia Naples Hatteras Design
Posted:
Artesia Naples Hatteras Design
The Hatteras design is one of the Garden Villa home styles within the growing Naples community of Artesia. The Hatteras provides three bedrooms, four bathrooms, a two-car garage and almost 3,000 square-feet of total living area. Hatteras is available in two distinct elevations, but each features two spacious owner suites. Exterior nuances include an expansive private courtyard which is easily viewed from the dining room and family room. The Hatteras is priced from $299,990.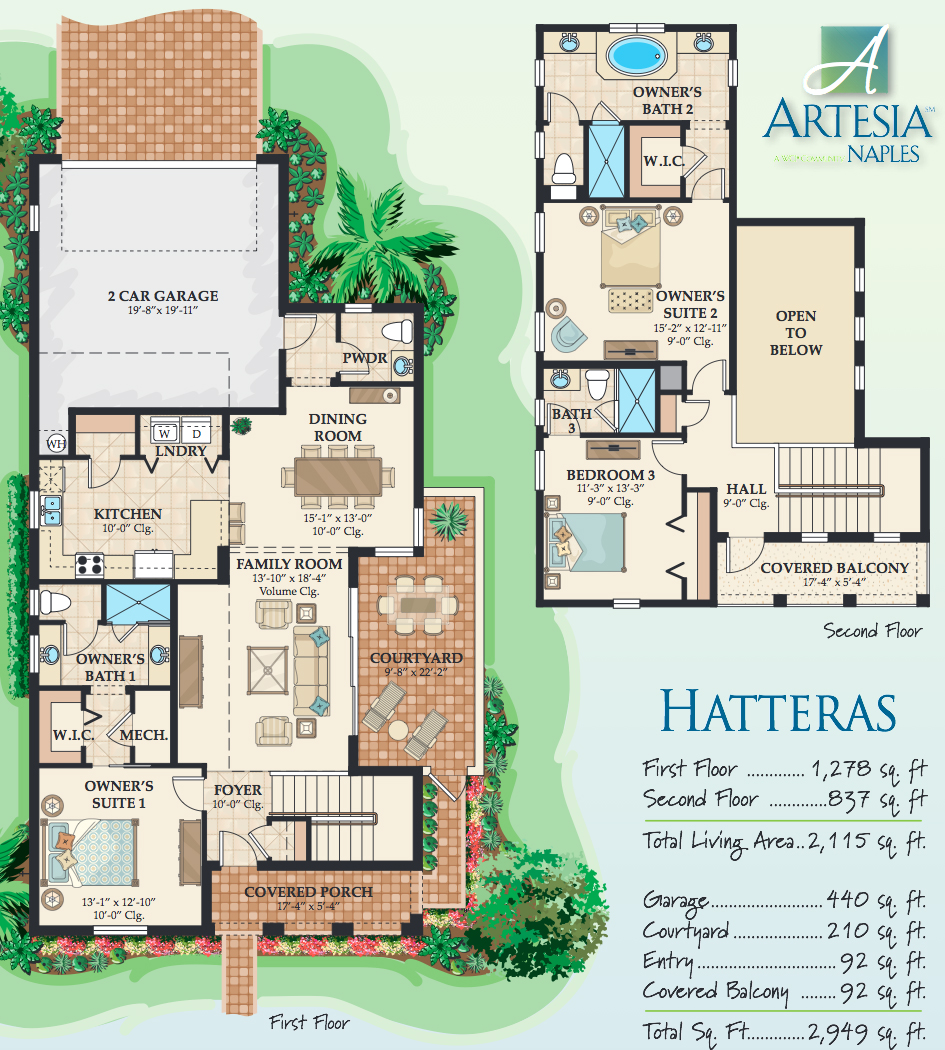 Register to receive more information about the Artesia Naples Hatteras design by clicking here