Artesia Naples Martinique Home Design
Posted:
Artesia Naples Martinique Home Design
The Martinique home design is among the options of Grand Villa styles at Artesia. As this single-family home provides three bedrooms, with each having its own respective bathroom and walk-in closet, the Martinique is ideal for occasions when friends and family come to visit.  The home is additionally complemented with a den, laundry room, two-car garage, and dining area separated from the main family room. The Martinique offers approximately 3,177 total square-feet of living area. Available in three different elevations, the Martinque is priced from $344,990.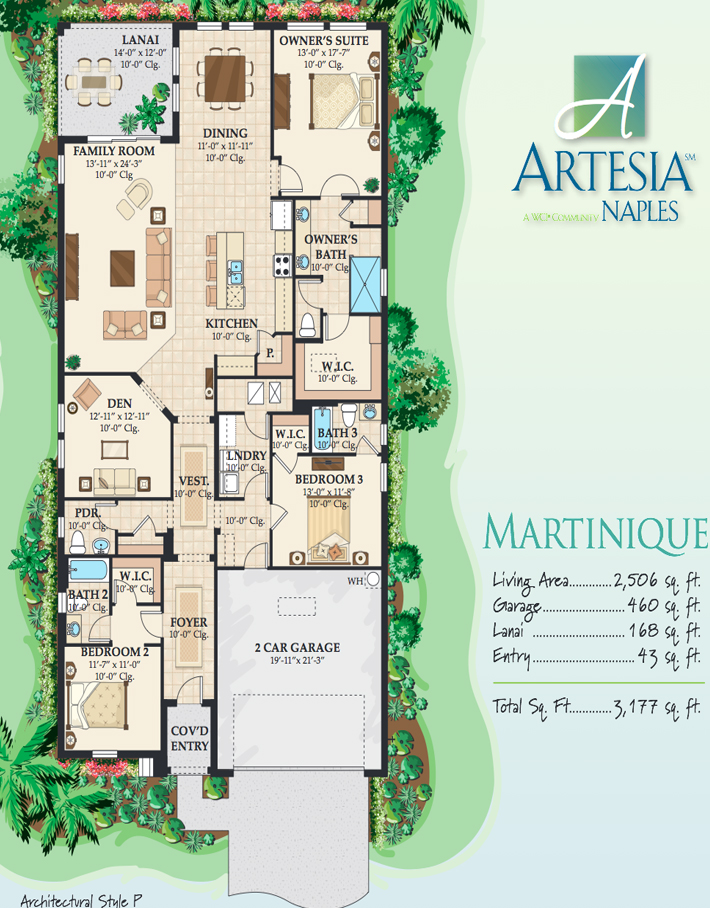 Register to receive more details on the Artesia Martinique Home Design by clicking here