Artesia Naples Sand Dollar Design
Posted:
Artesia Naples Sand Dollar Design
The Artesia Naples Sand Dollar design is available among the Villa category of home styles, in fact, it is the largest of all within the villa series. Sand Dollar provides two bedrooms, two bathrooms, a two-car garage and approximately 2,695 square-feet of total living area. Other interior nuances include the addition of flex space adjacent to the family gathering room. The Sand Dollar is available in two separate elevations and is priced from $286,990.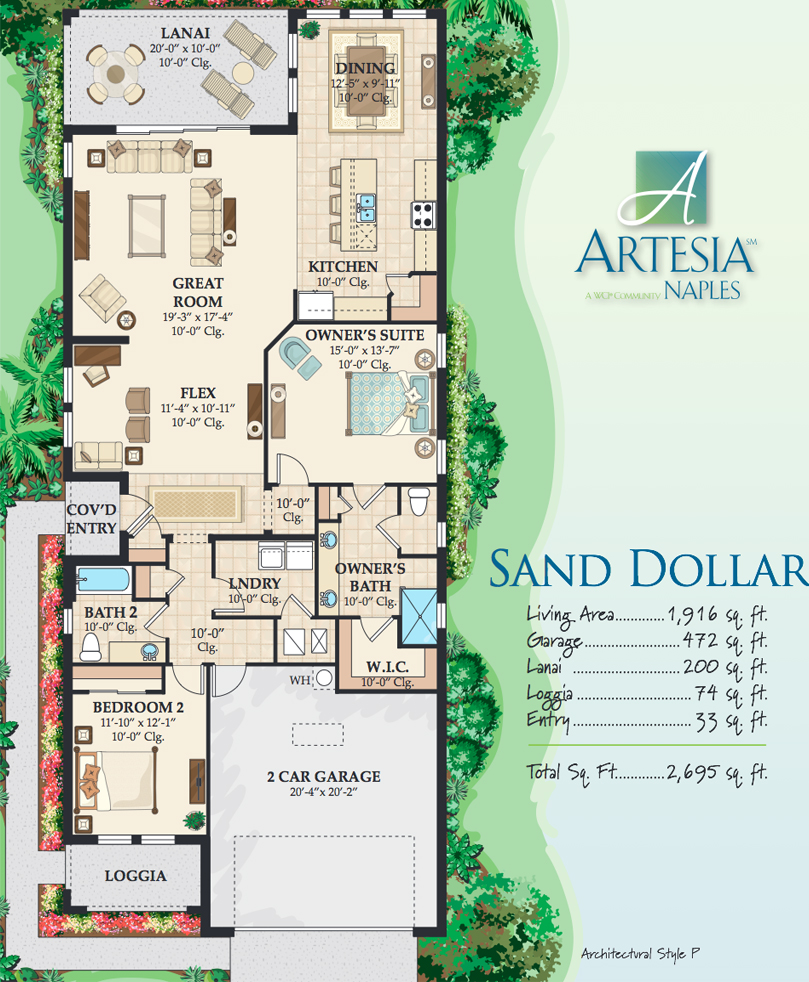 Register to receive more information on Artesia Naples by clicking here.