Artesia Capri Design
Posted:
Artesia Capri Design
The "Capri" is among the American Bungalow category of home designs within Artesia. This two-story single-family home features three bedrooms, a den, three bathrooms and a two-car garage. Available in two distinctive elevations, the home has been designed with spacious kitchen and gathering areas on the ground floor. Bedrooms, as well as a laundry room, comprise most of the second floor. The Capri provides almost 2,000 square-feet of living space. Prices start from $313,475. For a limited time, the Capri will be among the "quick delivery" homes available for home buyers at Artesia. Interior elements include 24″x12″ porcelain tile in select spaces, granite counter-tops in the kitchen, crown molding and much more.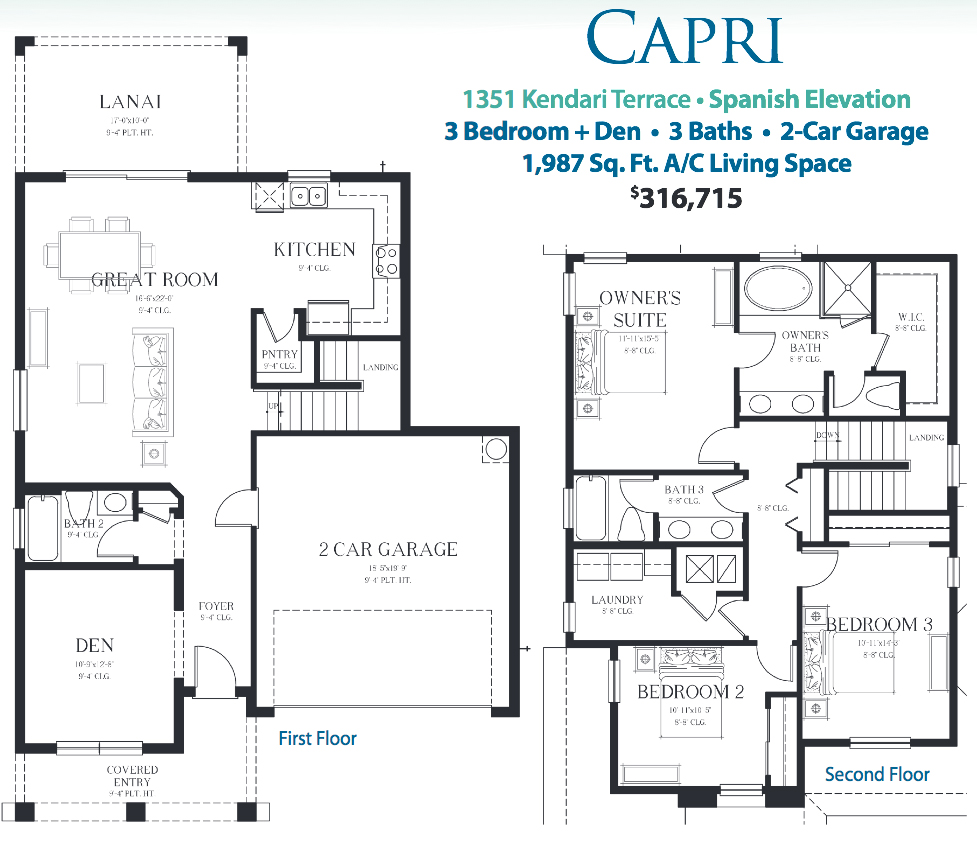 Register here to receive more information about Artesia Capri Design